Manufacturing Eyelash in Self-Owned Factory
Strip Lashes & Eyelash Extensions Sourcing Material inspection
Professional buyers collect the top-grade PBT raw material for lashes from Japan and Korea. We strictly inspect the raw material glossiness check, thickness check, and color inspection, etc.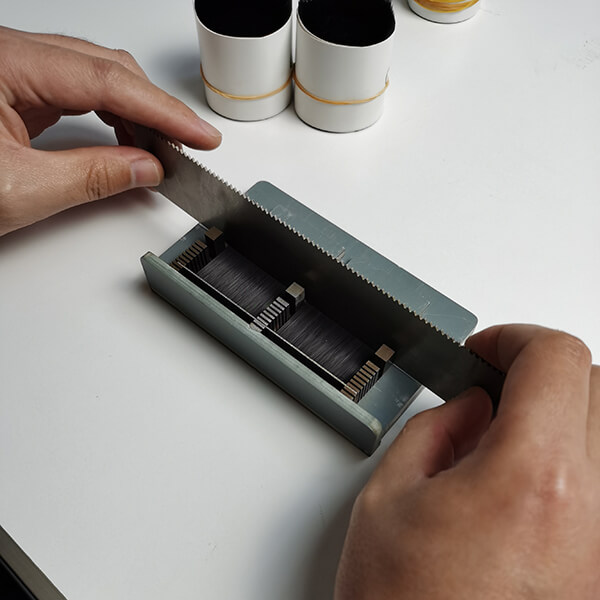 The PBT raw material is spread out on the eyelash mold neatly by experienced workers, ensure that the length and curl of the finished products are standard and uniform.
Paste 2mm width tape to the neat lashes raw materials, take out the orderly eyelashes raw materials from the molds.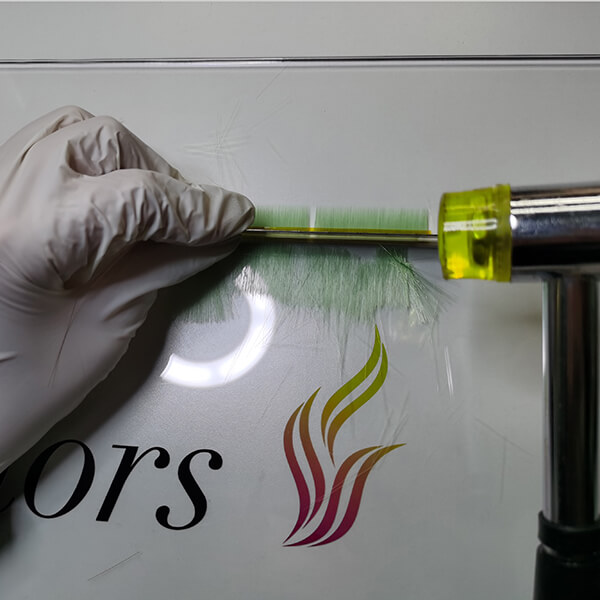 Skillfully cut the chosen lashes apart, the perfect close to every single lash tape to get the accurate length(the chosen lash calls lash line which is thick at the base and thinner to the tip).
Place the semi-finished eyelashes line on the special paper, roll the aluminum tube with appropriate curvature skilfully for flawless curl, then binding and fixing with rubber bands.
Put semi-finished eyelashes in drying machine to permanent curl with suitable temperature and time
Take out the eyelashes lines from the tube that have already set the curvature, length, and thickness, and check the lash size, test lashes size again before being stuck to the private label.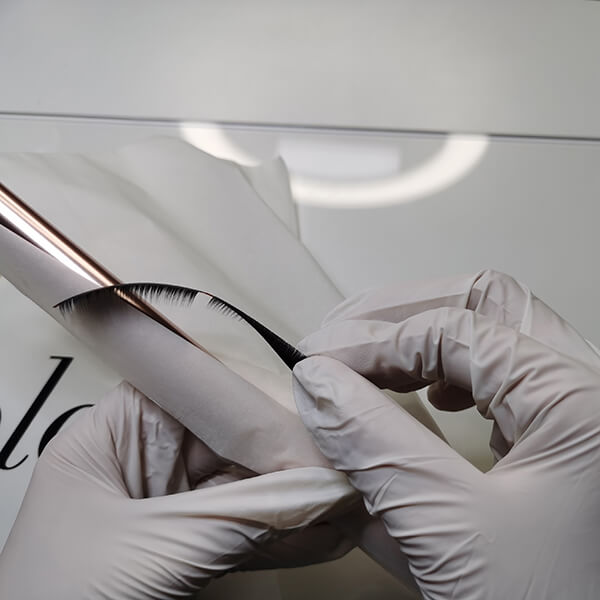 Tape the qualified eyelashes on to the custom private label card, and cut the uneven and extra eyelashes on the right side.
Inspect every single eyelash including curl, thickness and color before shipping and packaging.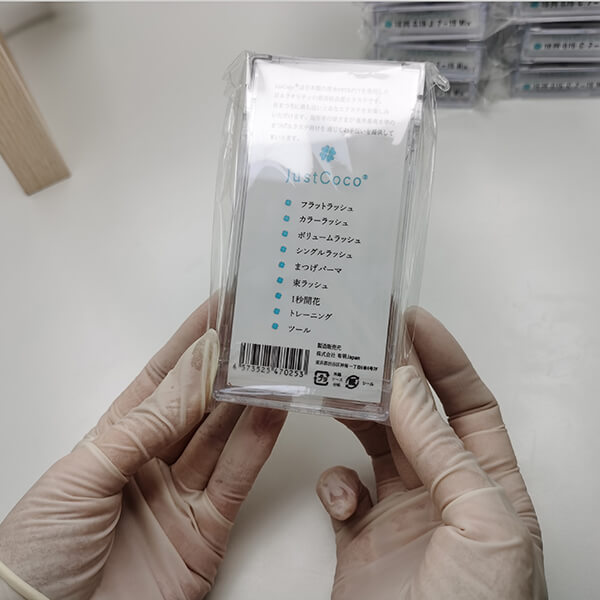 Paste the stickers of curling, type, and length, etc, pack into OPP bags and inner boxes, ready for shipping.
Need Custom Packaging With Your Private Label?